Nutrition and Metabolic Testing at Victory Health Center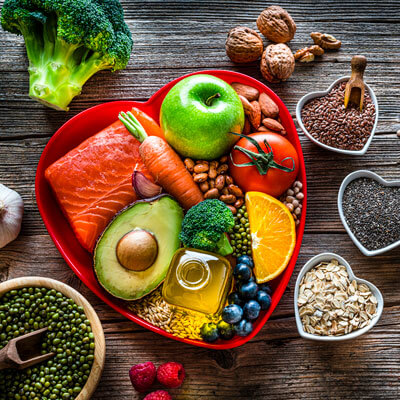 At Victory Health Center, our goal isn't simply to get you out of pain. We are here to help you achieve your optimal health and wellness potentials—and that includes maximizing your nutrition.
Your cells and organs—everything in your body, in fact—depends on nutrients derived from the foods you eat. We offer metabolic testing to assess food sensitivities, help address chronic illness or just help you take your health to the next level.
Metabolic Testing and Nutrition Plans
Many health conditions, such as heart disease, diabetes, cancer, high blood pressure and poor gut health, can be improved by changes to diet and supplementation. To assess the underlying deficiencies in your nutrition, we conduct metabolic testing. This consists of simple urine and saliva tests, which you do in the privacy of your own home and then mail the kits directly to the lab.
NEW PATIENTS

Your doctor will analyze the results and work with you to create a 3-6 month meal and supplement plan. We offer high quality Designs for Living and MaxLiving® supplements. Your meal plan will be customized, based on your nutritional needs, and may include aspects of keto, paleo, low carb and/or intermittent fasting, among others.
If you have food sensitivities, these are taken into consideration in your meal planning. In some cases, patients will need to detox before beginning their nutritional plan to correct gut issues and remove toxins from the body. We will guide you through any necessary detox.
Weight Loss
Many of our patients are interested in losing weight, and we base your nutritional advice and support on your specific goals. We schedule monthly check-ins to help you stay accountable and keep you on track. When you've reached your goals, we create a maintenance plan for you.
Detoxing
Part of quality nutrition includes learning which foods and chemicals (like household cleaners) are toxic.
We give you a 20-question evaluation to complete, and we'll use your answers to tailor education about detoxifying your body and your environment.
Book Today
Contact us today to schedule your first appointment.
CONTACT US
---
Nutrition and Metabolic Testing West Knoxville TN | (865) 357 2600